Numbers as first letters.
Posts with Numbers instead of Authors
DIrect Downloads
These are module files for the free Android Bible program, MySword.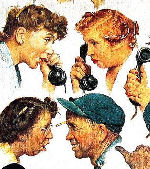 Church Planting Articles: Handling Gossip is a short article on considerations of Pastors being married and having children. These are requirements that God places on pastors. For those who do not think they need to be married, yet qualify for being pastors, the Bible sternly states otherwise.
See my Tract: pc29 Don-t be a Gossip.