Woollen and Linen.
bound with:
Family Character (Gen. 11:28) and
Family Religion (Gen. 10)
By J. G. Bellett.
This is a single chapter work by Bellett (Brethren) on the commandment to not mix different types of cloth in the same garment. The essence of his work is to exhort us to purity of heart and spirit.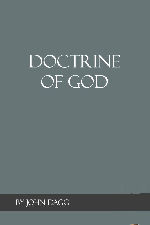 Dagg Doctrine of God is a 14 chapter work on the Person of God, His existence, His Attributes, which are Unity, Spirituality, Omnipresence, eternity, immutability, Omniscience, Omnipotence, Goodness, Truth, Justice, Holiness, Wisdom.
PDF: Dagg Doctrine of God
theWord: Dagg Doctrine of God
MySword: Dagg Doctrine of God
eSword: Dagg Doctrine of God
More works by John Gifford Bellet



doct25 Jesus is our Moral Pattern explains how "receiving Jesus" also means being like Jesus in our moral character. We "follow God" as His children.
Download: doct25 Jesus is our Moral Pattern
MySwordmodules is a website dedicate to the MySword Bible Program for Androird devices. We host MySword Modules.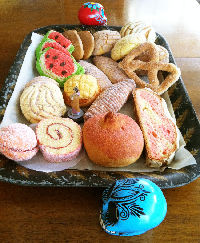 Buy me a piece of Mexican SweetBread!
Everybody likes sweet bread. In Mexico, it is a tradition to eat this sweetbread with coffee or hot chocolate before going to bed. But alas, while you are also enjoying the delicious stuff from my websites, I am out of money. A gift of any amount will at least let us buy a piece of sweetbread.
Please donate something for the upkeep of this website. I am bearing the burden of the monthly upkeep for years now, and I only have a few donations PER YEAR out of all of my websites, and that only like $25 dollars each time.