Uniformity with Gods Will
Uniformity with Gods Will
by Alphonus de Liquori
(1767)
This author is from the 1700s, but the topic is very today. He begins with the correct presupposition that happiness is only found when the person is living in God's will. He begins with the excellency of this virtue of being united (uniformity) with God's will, and then explains how this will be the only thing that causes us true and lasting happiness. He then asserts that God desires our happiness, and that there are "helps" that we can do to examine our lives and bring us into this spiritual position and practice. Without it, we will end up in "spiritual desolation" (Chapter 6).
Content of Uniformity with Gods Will
Preface
Chapter 1. Excellence of this Virtue.
Chapter 2. Uniformity in all Things.
Chapter 3. Happiness deriving from perfect Uniformity.
Chapter 4. God wills our Good.
Chapter 5. Special Practices of Uniformity.
Chapter 6. Spiritual Desolation.
Chapter 7. Conclusion.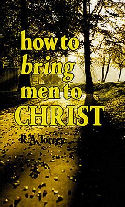 Torrey How to Bring Men to Christ is a manual for witnessing to the unsaved to lead them to Christ. It has hints, tips, and suggestions. 13 Chapters.
Downloads:
PDF: Torrey How to bring men to Christ
theWord: Torrey How to bring men to Christ
MySword: Torrey How to bring men to Christ
eSword: Torrey How to bring men to Christ
MySwordmodules is a website dedicate to the MySword Bible Program for Androird devices. We host MySword Modules.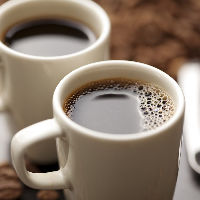 Buy me a Cup of Coffee! To make an old work into a PDF, a module for theWord, MySword, or eSword takes time. These works are scans from old books, and as such, I have to go through the text some dozen times looking for places where the OCR is incorrect, blurred, or just skipped something. Then there are the old Bible references like John iii. 16. I have had to invest days and days in macros to read a long text, and make substitutions (above search for "iii" and replace with "3:"). Unfortunately, you have to start with 150 in Roman numerals (CL) and work your way backwards. This takes time and patience, (and being smart enough to do it in a macro language) and then making the text into theWord or eSword, and converting it also into MySword. Please donate something to me once every 6 months or year, even if it is only $5, so that I can pay my bills for hosting, and also keep things going. paypal.me/davidcoxmex/