Outline Studies in the Books of the Old Testament
by Prof. William G. Moorehead
Copyright © 1893
Moorehead Outline Studies in the Books of the Old Testament
by Fleming H. Revell Company
In this 41 chapter book by Professir Moorehead (I am not sure of Moorehead's affiliation, except that he was with D.L. Moody and Moody Bible Institute, so he was probably Congregationalist. He did work on the Scofield Bible Reference Notes, and that group was mainly Brethren-Dispensationalist), he examines the OT. Basically this is like an Old Testament Survey Book.

Brengle When the Holy Ghost is Come is from the Salvation Army tradition, and Brengle was part of the Deeper Life Movement.
Downloads theWord:Brengle When the Holy Ghost is Come
MySword:Brengle When the Holy Ghost is Come
PDF:Brengle When the Holy Ghost is Come
eSword:Brengle When the Holy Ghost is Come
CONTENTS of Moorehead Outline Studies in the Books of the Old Testament

1. Bible Study
2. Scripture Types
3. Genesis
4. Exodus
5. Leviticus
6. Numbers
7. Deuteronomy
8. Joshua
9. Judges
10. Ruth
11. I Samuel
12. II Samuel
13. I and II Kings
14. I and II Chronicles
15. Ezra
16. Nehemiah
17. Esther
18. Job
19. Psalms
20. Proverbs
21. Ecclesiastes
22. Song of Solomon
23. Prophecy
24. Isaiah
25. Jeremiah
26. Lamentations
27. Ezekiel
28. Daniel
29. The Minor Prophets
30. Hosea
31. Joel
32. Amos
33. Obadiah
34. Jonah
35. Micah
36. Nahum
37. Habakkuk
38. Zephaniah
39. Haggai
40. Zechariah
41. Malachi
Moorehead Outline Studies in the Books of the Old Testament
PREFACE
A survey of the Bible, however cursory and partial, cannot but prove helpful; for the book is a great light-center, and no one can wander into its neighbor­hood without catching some of its beams. These Outline Studies in the books of the Old Testament pretend to be no more than helps in the reading of the Scriptures—than to catch a few of the beams that ra­diate from that fountain of light. How imperfect they are no one can so fully realize as the author. They are neither critical nor expository. They are designed for beginners in Bible study. The one aim has been to furnish for young people an analysis of the con­tents of each book, and some of the more prominent Matures.
In the preparation of the Outlines all available aid has been freely employed, more especially Fraser's Synoptical lectures, Home's Introduction, Smith's Dictionary of the Bible, Stanley's Lectures, Edersheim's Temple Service, and various Commentaries.
If these Studies serve to deepen in any one the con­viction that the Scriptures are the very Word of God, and that the entrance of their inspired words "giveth light," none will so rejoice as the author.
William G. Moorhead.
Xenia, Ohio.
PREFACE TO THE SECOND EDITION
To the great surprise of the author who antici­pated no such fortune for his book, a second edition of these Outline Studies seems to be called for. Candor prompts him to say that the surprise is a grateful one. Many needed corrections have been made for this edition, though perhaps not all the mistakes have been detected.
W. G. Moorehead.
Xenia, Ohio.,
April, 1894.

MySwordmodules is a website dedicate to the MySword Bible Program for Androird devices. We host MySword Modules.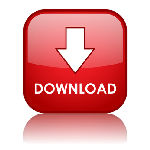 Donate to David Cox Ministries I have 34 websites, about half in English and half in Spanish. All of these sites are either religious blogs or sites specifically to support and offer free modules for Bible Software. Some of them have over 1000 free religious books for Bible study. I have to pay for all of this somehow, and most months, the entire amount of all websites are on my shoulders alone.
Please donate something today!