Murray Andrew Master's Indwelling is a work about the Christian's inner spiritual life in relation to God indwelling the believer.
The Master's Indwelling
Andrew Murray




Contents of Murray Andrew Master's Indwelling
CARNAL CHRISTIANS.
THE SELF LIFE.
WAITING ON GOD
ENTRANCE INTO REST.
THE KINGDOM FIRST.
CHRIST OUR LIFE.
CHRIST'S HUMILITY, OUR SALVATION.
THE COMPLETE SURRENDER.
DEAD WITH CHRIST.
JOY IN THE HOLY GHOST.
TRIUMPH OF FAITH.
THE SOURCE OF POWER IN PRAYER.
THAT GOD MAY BE ALL IN ALL.

.
Please help us keep this website up. We work hard to be a blessing to you. Donate to us. Even a $5 or $10 donation is greatly appreciated. All donations will go to pay hosting and domain fees.
https://www.paypal.com/paypalme/davidcoxmex is the link to get to PayPal.
You can use your PayPal account if you have one, or you can donate using any normal debit or credit card, pay through PayPal and chose just Debit or Credit Card.

Read online at Gutenberg
More Articles on the Christian Life
Download
murray-masters-indwelling.bok_.mybible (42 downloads)
MySwordmodules is a website dedicate to the MySword Bible Program for Androird devices. We host MySword Modules.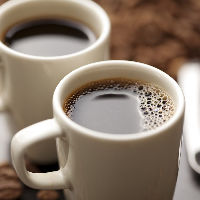 Buy me a Cup of Coffee! To make an old work into a PDF, a module for theWord, MySword, or eSword takes time. These works are scans from old books, and as such, I have to go through the text some dozen times looking for places where the OCR is incorrect, blurred, or just skipped something. Then there are the old Bible references like John iii. 16. I have had to invest days and days in macros to read a long text, and make substitutions (above search for "iii" and replace with "3:"). Unfortunately, you have to start with 150 in Roman numerals (CL) and work your way backwards. This takes time and patience, (and being smart enough to do it in a macro language) and then making the text into theWord or eSword, and converting it also into MySword. Please donate something to me once every 6 months or year, even if it is only $5, so that I can pay my bills for hosting, and also keep things going. paypal.me/davidcoxmex/