Chapman Christian Living in the Modern World
By James Chapman
Summary of Chapman Christian Living in the Modern World
In this 15 chapter work by Chapman (Nazarene), he presents us with thoughts on Christianity in the modern world. Some of his chapters are "Cheap religion", an appaisal of Life's values, Faith- overcoming principle, selfishness and unselfishness, vigilance the price of safety, Grace and good sense, Is God fair? etc.
Democrats violate the Bill of Rights
Democrats violate the Bill of Rights I reference an article in American Thinker that explains the Democrats' violation of most of the bill of rights. Whereas they are elected American politicians, each one is sworn to uphold the Constitution, and their way of governing is in flagrant violation of the law they swear to uphold.
Evaluation by David Cox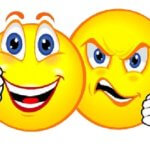 Chapman was Nazarene, and the Nazarenes are basically a branch off of mainstream Methodism. While some would appear to be more legalistic, many have some good writings that would spiritually help people if they would take the time to read them. Chapman's work has 15 chapters of various topics of spiritual help. His work is more a devotional type of work that a scholarly technical work. None-the-less it has good value for the student of Scripture in feeding his soul spiritually.
I would give this one a thumbs up.
Chapter Content of Chapman Christian Living in the Modern World
Chapter 1 The Christian Perspective
Chapter 2 Cheap Religion
Chapter 3 An Appraisal of Life's Values
Chapter 4 Faith The Overcoming Principle
Chapter 5 Selfishness And Unselfishness
Chapter 6 Spontaneity And Regularity In Life And Service
Chapter 7 Vigilance The Price Of Safety
Chapter 8 The Spiritual Christian
Chapter 9 The Permanent Triumph Of God's People
Chapter 10 Our Heritage From The Past
Chapter 11 Grace And Good Sense
Chapter 12 The Good Church Member
Chapter 13 Faith A Factor In Christian Life And Service
Chapter 14 Neither Heredity Nor Environment
Chapter 15 Is God Fair?