The Good Shepherd: A Life of Christ for Children
Good Shepherd
by Anonymous
Summary Good Shepherd
This is a children's book that looks at the life of Christ as the Shepherd of our Souls.
Chapter Content Good Shepherd
Contents

Old Carpenter Tools of his Trade is an explanation of why I, Pastor-Missionary David Cox, write my own materials like tracts, books, sermons, Sunday School material, etc. We produce the material that we use in our ministry and also for evangelism.
Read the short article: Old Carpenter Tools of his Trade.
I. Why Jesus Came to this World
II. Jesus is Born in Bethlehem
III. the Boyhood of Jesus
IV. John the Baptist
V. Jesus Begins His Work
VI. Some Words and Works of Jesus
VII. A Friend For the Sorrowful
VIII. More Wonderful Works and Words
IX. The Man Born Blind, and Lazarus
X. The Prodigal Son, and Other Stories
XI. The Last Days in Jerusalem
XII. The Crucifixion and the Resurrection
LIST OF ILLUSTRATIONS
"I am the good shepherd . . ." . . . . . . _Frontispiece_
Map of Palestine at the time of Christ
The shepherd's care
Bethlehem
Nazareth, from hill above
Jewish women grinding corn
The River Jordan
Jericho, from plains above
A modern Jew's wedding party in Galilee
Jacob's well
Ruins of Capernaum
The good Samaritan
Bethany
Child at prayer
The shepherd's care (2nd version)
The shepherd's care (3rd version)
The Jordan near Bethabara
Mount of Olives and Jerusalem
Gethsemane
Calvary
The empty tomb
The Sea of Galilee
The Mount of Olives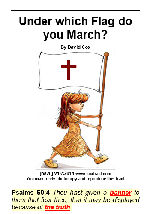 bs28 Do you live the Truth or Lies? is a tract about the Christian's relationship with truth and lies. We should seek to tell and live the Truth, and not falsehoods.
Topics: Under which Flag do you March? | Christians practice the Truth | The "truth" is Moral Principle | The "truth" is Moral Principle | To be the son of ... is to imitate such a person | A hypocrite is to say that you are something, but you live differently | Embracing Life is the only way.
Read the Tract: bs28 Do you live the Truth or Lies?.
MySwordmodules is a website dedicate to the MySword Bible Program for Androird devices. We host MySword Modules.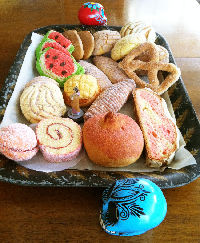 Buy me a piece of Mexican SweetBread!
Everybody likes sweet bread. In Mexico, it is a tradition to eat this sweetbread with coffee or hot chocolate before going to bed. But alas, while you are also enjoying the delicious stuff from my websites, I am out of money. A gift of any amount will at least let us buy a piece of sweetbread.
Please donate something for the upkeep of this website. I am bearing the burden of the monthly upkeep for years now, and I only have a few donations PER YEAR out of all of my websites, and that only like $25 dollars each time.