HERESIES EXPOSED: Roman Catholicism
A Brief Critical Examination in the Light of the Holy Scriptures of some of the Prevailing Heresies and False Teachings of Today




Compiled by WM. C. IRVINE
Loizeaux Brothers, Bible Truth Depot
New York
First Edition, 1917 – Fifteenth Edition 1944

MySwordmodules is a website dedicate to the MySword Bible Program for Androird devices. We host MySword Modules.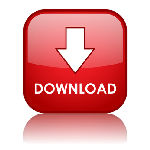 Donate to David Cox Ministries I have 34 websites, about half in English and half in Spanish. All of these sites are either religious blogs or sites specifically to support and offer free modules for Bible Software. Some of them have over 1000 free religious books for Bible study. I have to pay for all of this somehow, and most months, the entire amount of all websites are on my shoulders alone.
Please donate something today!