The American Standard Version
Summary
The Revised Version, Standard American Edition of the Bible, more commonly known as the American Standard Version (ASV), is a version of the Bible that was released in 1901. It was originally best known by its full name, but soon came to have other names, such as the American Revised Version, the American Standard Revision, the American Standard Revised Bible, and the American Standard Edition. By the time its copyright was renewed in 1929, it had come to be known by its present name, the American Standard Version. Because of its prominence in seminaries, it was in America sometimes simply called the "Standard Bible".
Download
Download: American Standard Version [ASV]


Baxter Directions for a Peaceful Death is an article of 15 points on a Christian approaching his death and what he should be thinking about. This theme is good for the sick, but everybody should also meditate on these things. (Baxter is reformed).
American Standard Version [ASV]


Salv56 Resist the Devil and he will flee from you
THEMES: How the devils work, power over them, How to Fight against Them, Help to Resist, Seek and Be Filled with the Holy Spirit, Watch etc.
download: Salv56 Resist the Devil and he will flee from you.
MySwordmodules is a website dedicate to the MySword Bible Program for Androird devices. We host MySword Modules.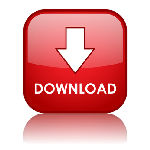 Donate to David Cox Ministries I have 34 websites, about half in English and half in Spanish. All of these sites are either religious blogs or sites specifically to support and offer free modules for Bible Software. Some of them have over 1000 free religious books for Bible study. I have to pay for all of this somehow, and most months, the entire amount of all websites are on my shoulders alone.
Please donate something today!