Bellett, J.G. – Witnesses for God Being studies and meditations on the books of Ezra, Nehemiah, and Esther. This is a 5 chapter work on these three books.
Witnesses for God
In Dark and Evil Times
By J. G. Bellett.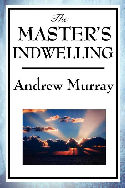 Murray Andrew Master's Indwelling is a 13 chapter work on how the Christian's relationship with Our Lord Jesus Christ should be. Chapters are... Carnal Christians, The Self Life, Waiting on God, Entrance into Rest, the Kingdom First, Christ our Life, Christ's Humility our Salvation, Complete Surrender, Dead with Christ, Joy in the Holy Ghost, Triumph of Faith, Source of Power in Prayer, That God may be all in all.
Downloads
PDF: Murray Andrew Master's Indwelling.
theWord: Murray Andrew Master's Indwelling.
MySword: Murray Andrew Master's Indwelling.
eSword: Murray Andrew Master's Indwelling.
1 Judah's Captivity in Babylon
2 The Captives Returned to Jerusalem Ezra 1 – 4
3 The Builders of the Wall Nehemiah 1 – 6
4 The Dispersed among the Gentiles The Book of Esther
Conclusion
More works by John Gifford Bellet
More works on Ezra, Nehemiah, or Esther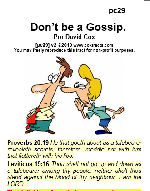 PC29 Don't be a Gossip. We examine the sin of gossiping and slander in the light of the Word of God. This study guides our thoughts.
Excerpt from the Tract
Leviticus 19:16 Thou shalt not go up and down as a talebearer among thy people: neither shalt thou stand against the blood of thy neighbor: I am the LORD.
The definition of gossip is a person who repeats news or rumors, even murmurings or conversation that hurts other people's image, when these people are absent and cannot defend themselves. It is a cowardly form to speak about others behind their backs (or being absent) in order to discover something (true or false) about them that they would not say in front of that person to their face because it is insulting or would humiliate the person. Gossip is an attack against the person they are talking about.
Download Tract from Here: PC29 Don't be a Gossip
See also Church Planting Workshop: Handling Gossip An article about handling gossip within the church.v
MySwordmodules is a website dedicate to the MySword Bible Program for Androird devices. We host MySword Modules.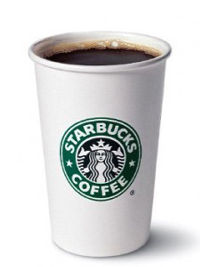 Most people buy a cup of coffee many times during a year. I spend my time and money writing good doctrinal content, and I am finding and formatting good old books for the Christian public to use in their studying the Bible. I have Bible college degrees where I have studied Greek and Hebrew. I have had donations over the years, but usually it is very little, like once every 6 months to once a year sometimes. One of my sites (I have 34 sites, about half are in English and the rest in Spanish) costs me about $10/month per site. Because the rent for having these sites on the Internet comes due every month, I have to pay it out of what me and my wife have to pay rent and food. Please consider a donation of any amount. Just a donation of the price of a cup of coffee can greatly help us with these costs and assure that new material is always coming.
-------- >>> Donate Today <<<--------
Even a small donation will help me greatly! Thank you! May God bless you for your prayers and your financial donations. (If you do not have a PayPal account, there is an option to donate using any bank or credit card even though you don't have a PayPal account.