The Epistle of Paul the Apostle to the Romans
From the Analyzed Bible
By the Rev. G. Campbell Morgan, D.D:
Copyright, 1909, by FLEMING H. REVELL COMPANY
This is a study on Romans by Pastor G. Campbell Morgan. He divides Romans into 24 chapters.




CONTENTS of Morgan, G.C. – Paul's Epistle to the Romans
1. INTRODUCTION
The Address
The Writer
PARENTHESIS
The Readers
2. Personal Interest
The Reason of the Letter
CHRIST THE SALVATION OF GOD
3. The Gospel — Unto Salvation
Fundamental Affirmation
4. Condemnation — the Gospel Needed
The Gentile Condemned
5. The Jew Condemned
6. The Whole World guilty
7. Salvation. The Gospel Message
Justification
The Provision Announced
8. The Principle Illustrated
9. The Privileges Described
Personal Values
10. Racial Values
11. Sanctification
The Provision Announced
The Deliverance of Grace
12. The Obligation of Grace
13. The Principle Illustrated
14. The Privilege Described. Life in the Spirit
15. Glorification
The Fellowship in the Process
The Assurance of the Consummation
16. Objections Discussed
Election
Introduction
The Operation of Election
The Principle of Election
The Sovereignty of Election
17. Rejection
Introduction
The Way of Return
The Reason of Rejection
18. Restoration
Introduction
Defence of the Answer
Address to Gentiles
THE CENTRAL DOXOLOGY
19. The Transformation — By Salvation
Final Appeal
20. Simplicity. Personal Life
The Character of Humility
The Consciousness of Communion
The Conduct of Simplicity
21. Submission. Relative Life. Those Without
Definition
Inspiration
22. Sympathy. Relative Life. Those Within
Sympathy as Toleration
Sympathy as Edification
Sympathy as Hospitality
23. CONCLUSION
Personal Matters
His Mission to the Gentiles
His Purposes
His Request for their Prayers
Phoebe
Salutations to Saints
Final Warning
Salutations from Saints
24. CLOSING DOXOLOGY

.
Please help us keep this website up. We work hard to be a blessing to you. Donate to us. Even a $5 or $10 donation is greatly appreciated. All donations will go to pay hosting and domain fees.
https://www.paypal.com/paypalme/davidcoxmex is the link to get to PayPal.
You can use your PayPal account if you have one, or you can donate using any normal debit or credit card, pay through PayPal and chose just Debit or Credit Card.

PREFACE
THE Preface to this Volume is found in the Chapter on Romans, in the Introductory Volume, Matthew to Revelation, of "The Analyzed Bible."
Herein we proceed at once to the more detailed analysis of what is set forth in bare outline therein.
Familiarity with that outline is necessary to the study of this book.
G. Campbell Morgan.
More Works by Morgan

MySwordmodules is a website dedicate to the MySword Bible Program for Androird devices. We host MySword Modules.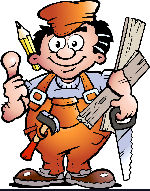 A carpenter making his own tools is an explanation of why I, Pastor-Missionary David Cox, write my own material. I like the idea of producing the material that we use in our ministry and also for evangelism.
Read the short article: A carpenter making his own tools.