Bellett, J.G. – Notes from Meditations on Luke is a commentary on Luke by Bellett (Brethren). His comments are more or less chapter overview and brief.
Notes from Meditations on Luke.
By J. G. Bellett.
(Attributed to Present Testimony, Part 65, August, 1866.)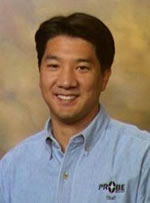 Zukeran A Compilation of articles on the Cults is a compilation of 21 articles on the different cults and cultism in general. These articles are from Probe.org, and are excellent short articles on different points (unbiblical positions of the cults) for your study and understanding.
Zukeran Articles on the Cults theWord format.
Zukeran Articles on the Cults PDF format
Zukeran Articles on the Cults Mysword format.
CONTENTS
Luke 1 and Luke 2
Luke 3, Luke 4, and Luke 5
Luke 6 and Luke 7
Luke 8
Luke 9
Luke 10
Luke 11
Luke 12
Luke 13
Luke 14 and Luke 15
Luke 16
Luke 17
Luke 18
Luke 19 and Luke 20
Luke 20 and Luke 21
Luke 22
Luke 23
Luke 24
More works by John Gifford Bellet
More works on the Gospel of Luke
More Modules from Luke Tags


MySwordmodules is a website dedicate to the MySword Bible Program for Androird devices. We host MySword Modules.

.
Please help us keep this website up. We work hard to be a blessing to you. Donate to us. Even a $5 or $10 donation is greatly appreciated. All donations will go to pay hosting and domain fees.
https://www.paypal.com/paypalme/davidcoxmex is the link to get to PayPal.
You can use your PayPal account if you have one, or you can donate using any normal debit or credit card, pay through PayPal and chose just Debit or Credit Card.