Binney's Theological Compend
By Amos Binney and Daniel Steele
Summary
In this doctrines book there are four parts: (1) The evidences of religion. (2) the Doctrines of Christianity. (3) the Morals of Christianity. (4) the institutions of Christianity.


Baxter Directions for a Peaceful Death is an article of 15 points on a Christian approaching his death and what he should be thinking about. This theme is good for the sick, but everybody should also meditate on these things. (Baxter is reformed).
Chapter Content
Preface to First Edition
PART I EVIDENCES OF RELIGION
A. Divine REVELATION
1. Necessity
2. Revelation, Oral and Written
3. Genuineness and Authenticity
4. Mode of Inspiration
B. The Bible
1. Names and Divisions
2. English Versions–King James
3. The Value of the Bible
C. The CHRISTIAN EVIDENCES CLASSIFIED
1. External, or Historical Evidence
a. Miracles in the Old Testament
b. Miracles in the New Testament
c. Resurrection of Jesus Christ
d. Historical Evidence, Continued
e. External Evidence, Continued
2. Internal Evidence
a. Harmony of its several parts
b. Simplicity of its whole design
c. In harmony with the light of nature.
3. Experimental Evidence
4. Collateral Evidences
a. Influence of the Bible on Character.
b. Homage of Eminent Persons to the Bible
c. Admissions of Skeptics respecting the Bible
d. Remarkable Spread of Christianity
e. Relation of Christianity to Human Progress
PART II. DOCTRINES OF CHRISTIANITY
A. EXISTENCE OF GOD
B. ATTRIBUTES OF GOD
1. Natural Attributes
a. Unity
b. Eternity
c. Omnipresence
d. Omniscience
e. Omnipotence
f. Immutability
g. Invisibility
h. Incomprehensibility
2. Moral Attributes
a. Wisdom
b. Goodness
c. Holiness
d. Justice
e. Mercy
f. Truth
C. THE TRINITY
1. Analogical Proof
2. Hebraistic Proof
3. Scripture Proof
4. Errors
D. JESUS CHRIST
1. Truly Man Scripture Proof
2. Truly God Scripture Proof
3. God-Man Errors respecting the Person of Jesus Christ & Mediation
E. THE HOLY GHOST
1. Errors
2. Personality and Divinity
F. ANGELS
1. Their nature, names, and employment
2. Not to be worshiped
G. THE DEVIL AND DEMONS
1. Their names
2. Their nature and employment
H. MAN–MANKIND
1. Origin and Nature
2. Condition and Fall
3. Free Agency
4. Proofs
I. REDEMPTION–ATONEMENT
1. Definitions and Distinctions
2. Errors respecting the Atonement
3. Benefits of the Atonement
J. JUSTIFICATION
K. SAVING FAITH
1. Nature
2. Errors
3. Repentance
L. REGENERATION
1. Nature and Necessity
2. Errors
M. ADOPTION
1. Witness of the Spirit
2. Inferential Evidence
N. CONVERSION
O. HOLINESS–SANCTIFICATION
1. Nature
2. Attainable before Death
3. Errors
P. PERSEVERANCE–APOSTASY
Q. LAST THINGS
1. Death
2. Intermediate State
a. Of the Righteous
b. Of the Wicked
3. Messiahs Kingdom–Its Progress and Ultimate Triumph
4. The Second Advent of Christ
5. The General Resurrection
6. The General Judgment
7. Heaven
8. Hell
PART III MORALS OF CHRISTIANITY
THE MORAL LAW
A. DUTIES WE OWE TO GOD
1. Internal
a. Submission to God
b. Love to God
c. Trust in God
d. Fear of God
2. External
Public and Social Worship and Prayer…
a. Mental Prayer
b. Private Prayer Family Prayer
d. Public and Social Prayer
B. DUTIES TO OUR NEIGHBORS
1. Prohibition of Unholy Dispositions
2. Prohibition of Unjust Acts
3. Requirement of Holy Dispositions
4. Requirement of Just and Kind Acts
5. Duties to Particular Classes
C. DUTIES TO OURSELVES
1. Self-Defense
2. Self-Preservation
3. Self-Control
4. Sell-Culture
PART IV INSTITUTIONS OF CHRISTIANITY
A. MARRIAGE
B. THE SABBATH
C. THE CHURCH
D. THE SACRAMENTS
1. Baptism
2. The Lords Supper
E. CHURCH ORDER
Woman's Sphere in the Church
BINNEY'S THEOLOGICAL COMPEND
By Amos Binney and Daniel Steele
PREFACE TO THE FIRST EDITION
This little volume is of humble pretensions. It aims to lay the foundations of a firm belief in the Christian religion, and in particular to furnish young people with the chief grounds of their faith.
Compendiums of infidelity and false doctrine are circulating through every class of community, especially among our youth, and thousands are thereby being drawn into fatal snares.
Such hostile attempts should be met with publications calculated to fortify the youthful mind, by concise and plain statements of the principal arguments in favor of Christianity.
Many excellent treatises of this kind have already been published; yet it is obvious there is something wanting on this subject that is shorter, cheaper, and in a more familiar form.
With this view, the author's chief object has been to collect together, and compress in a narrow compass, the most forcible arguments which are to be found in our best writers, with such additional remarks of his own as might be found necessary.
To these writers this little work is, therefore, much indebted; and its author would here, once for all, tender to each of them his frank acknowledgments.
The work is designed principally for the instruction of youth; yet, considered as a kind of recapitulation of the evidences, doctrines, and duties of Christianity, it may be found of some use to persons of a more mature age.
With this view the matter is thrown into short, clear, and distinct sentences; an arrangement most convenient for the instruction of youth, best calculated to assist their memories, to make strong and durable impressions on their understandings, and to render the important truths of religion most easy to be comprehended and retained in their minds.
The great truths of religion are clearly and concisely stated, and properly arranged, so that their mutual connection and dependence may be readily seen, and, what is of more consequence, they are supported at every step by quotations from the unerring word of God.
To render the work still more entertaining and useful, the questions in the margin are very abundant, so that no important truth can well escape the attention and recollection of the student.
In preparing this little volume, the Divine assistance has been asked; in sending it abroad, the Divine blessing is now implored.
May the Spirit of inspiration accept this feeble effort to manifest his glory and promote his cause! June 1, 1839
A special note from the editor. Binny had questions at the bottom of each page in his orginal work. We inserted those questions in parentheses and italics in the general area where they appeared in book. Each set of questions are numbered on this page.
Improved edition, containing a synopsis of the evidences, doctrines, morals, and institutions of christianity — designed for Bible classes, theological students, and young preachers. Entered according to Act of Congress in the year 1875 by Nelson & Phillips in the Office of the Librarian of Congress at Washington
To the law and to the testimony. — Isaiah 8:20.
They … searched the Scriptures daily. — Acts 17:11.
Cincinnati: Curts & Jennings.
New York: Eaton & Mains.
MySwordmodules is a website dedicate to the MySword Bible Program for Androird devices. We host MySword Modules.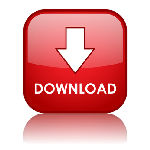 Donate to David Cox Ministries I have 34 websites, about half in English and half in Spanish. All of these sites are either religious blogs or sites specifically to support and offer free modules for Bible Software. Some of them have over 1000 free religious books for Bible study. I have to pay for all of this somehow, and most months, the entire amount of all websites are on my shoulders alone.
Please donate something today!