The Writings of J.G. Bellett: Notes on Joshua
by J.G. Bellett
This is a 11 chapter work on the life of Joshua by Bellet (Brethren).

.
Please help us keep this website up. We work hard to be a blessing to you. Donate to us. Even a $5 or $10 donation is greatly appreciated. All donations will go to pay hosting and domain fees.
https://www.paypal.com/paypalme/davidcoxmex is the link to get to PayPal.
You can use your PayPal account if you have one, or you can donate using any normal debit or credit card, pay through PayPal and chose just Debit or Credit Card.

More works by John Gifford Bellet
Contents.
00.5 – Introduction
01 – Joshua Set in Office – Joshua 1
02 – The Passages of the Jordan – Joshua 2-4
03 – Gilgal – Joshua 5
04 – Jericho and Ai – Joshua 6-8
05 – The Gibeonites – Joshua 9
06 – The Conquest of the Land – Joshua 10- 12
07 – The Division of the Land – Joshua 13-21
08 – Caleb
09 – The Two Tribes and a Half – Joshua 22
10 – Joshua's Last Words – His Death and Burial – Joshua 23-24
11 – Conclusion
"Our fathers had the tabernacle of witness in the wilderness . . which also our fathers that came after brought in with Jesus (Joshua) into the possession of the Gentiles, whom God drave out before the face of our fathers." Act 7:44-45.
More works on Joshua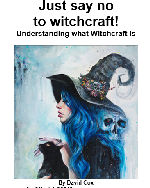 pc56 Just Say no to Witchcraft! Understanding Witchcraft. we examine witchcraft in the light of the Bible, your will or accepting God's will.
Topics: What is Witchcraft? | How does one practice witchcraft? | The Importance of Rejecting Witchcraft | How do we reject it? | Conclusion.
Excerpt: We must worship that God, because He is our Creator, and we must seek his moral guidance in life, and for whatever matter that we need or want, we must go to Him first to see if it is what we should seek and ask God for (if it is His will for us). Having established this, witchcraft is to seek spirits or occult principles to get what we want (our own will).
pc56 Just Say no to Witchcraft! Understanding Witchcraft.
MySwordmodules is a website dedicate to the MySword Bible Program for Androird devices. We host MySword Modules.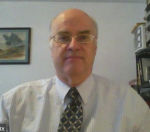 I am Pastor David Cox, the Webmaster of this site. I am an independent Baptist Missionary pastor working in Mexico City since 1984. Many churches reject a fundamentalist because we do not accept the many false doctrines that modern churches have in common. We believe the Bible, and we preach and teach it. I have written over 400+ tracts and more than 60+ books which are just an extension of my pulpit ministry. All are free. Please help us keep this good material on the Internet for the world.

If you like what you see on this website, please help us with even a small donation. These sites cost me about $10 per month per site. Please donate something to help with this burden.
----->>>Donate something today <<<-----
Note: I am a local church missionary, and you can find my home church here (davidcoxmex.com) where you can write a check to our ministry and receive a tax-deductible receipt at the end of the year.