Boettner Salvation by Grace
By Loraine Boettner
In this 5 chapter work on Salvation, Boettner examines the grace aspect of salvation looking at man not deserving of salvation, God's pleasure to give or withhold, salvation isn't earned, etc.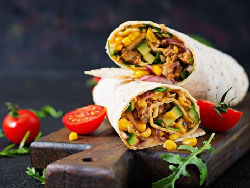 Buy me Burrito! Burritos are delicious. Meat, beans, sour cream, veggies, wrapped in a tortilla. We all enjoy burritos! But you know that you cannot have what is good without somebody paying for it. If you have enjoyed things on my website, please consider helping me maintain the expenses of this site. Consider at least a one time donation to this ministry of $10 or $20 dollars? Very infrequently (one person every 3-6 months) will somebody donate something. Usually that is all I receive from 34 websites! Yet, from my download statistics, I have about 96 gigabytes total being downloaded monthly from all of these websites. Be a blessing to me and donate any amount. It would be really great if you could gift me and my wife (who splits a burrito?) this money so that we could enjoy eating out at least once in a while. (I pay the expenses for these sites out of our living expenses.) God will richly bless you and repay you for your generosity. 1 Timothy 5:18 For the scripture saith, Thou shalt not muzzle the ox that treadeth out the corn. And, The labourer is worthy of his reward. If you received some value from my websites, consider at least a small donation. A big donation would really be nice, too, though.
Donate to David Cox Ministries.
CONTENTS of Boettner Salvation by Grace

1. Man's Ill-desert.
2. God May Give or Withhold Grace as He Pleases.
3. Salvation not to be Earned by Man.
4. Scripture Proof.
5. Further Remarks.
Boettner Salvation by Grace
Author
Dr. Boettner was born on a farm in northwest Missouri. He was a graduate of Princeton Theological Seminary (Th.B., 1928; Th.M., 1929), where he studied Systematic Theology under the late Dr. C. W. Hodge. Previously he had graduated from Tarkio College, Missouri, and had taken a short course in Agriculture at the University of Missouri. In 1933 he received the honorary degree of Doctor of Divinity, and in 1957 the degree of Doctor of Literature. He taught Bible for eight years in Pikeville College, Kentucky. A resident of Washington, D.C., eleven years and of Los Angeles three years. His home was in Rock Port, Missouri. His other books include: Roman Catholicism, Studies in Theology, Immortality, and The Millennium.
Boettner Salvation by Grace

MySwordmodules is a website dedicate to the MySword Bible Program for Androird devices. We host MySword Modules.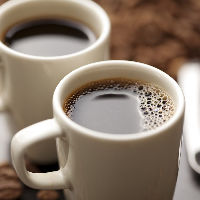 Buy me a Cup of Coffee! To make an old work into a PDF, a module for theWord, MySword, or eSword takes time. These works are scans from old books, and as such, I have to go through the text some dozen times looking for places where the OCR is incorrect, blurred, or just skipped something. Then there are the old Bible references like John iii. 16. I have had to invest days and days in macros to read a long text, and make substitutions (above search for "iii" and replace with "3:"). Unfortunately, you have to start with 150 in Roman numerals (CL) and work your way backwards. This takes time and patience, (and being smart enough to do it in a macro language) and then making the text into theWord or eSword, and converting it also into MySword. Please donate something to me once every 6 months or year, even if it is only $5, so that I can pay my bills for hosting, and also keep things going. paypal.me/davidcoxmex/