Commentary on Selected Books of the Bible
By Edward Dennett
Summary of Commentary on Selected Books
Commentary on Selected Books is a 133 chapter set of commentary notes by Edward Dennett (Brethren). Commentaries included are: Exodus, Ezra, Neh, Dan, Jonah, Hag, Mal, Luke 12, 1Thes 4-5, 2Tim, Jude, and Rev.
Evaluation by David Cox
I would recommend this work.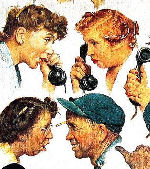 Church Planting Articles: Handling Gossip is a short article on considerations of Pastors being married and having children. These are requirements that God places on pastors. For those who do not think they need to be married, yet qualify for being pastors, the Bible sternly states otherwise.
See my Tract: pc29 Don-t be a Gossip.
MySwordmodules is a website dedicate to the MySword Bible Program for Androird devices. We host MySword Modules.

.
Please help us keep this website up. We work hard to be a blessing to you. Donate to us. Even a $5 or $10 donation is greatly appreciated. All donations will go to pay hosting and domain fees.
https://www.paypal.com/paypalme/davidcoxmex is the link to get to PayPal.
You can use your PayPal account if you have one, or you can donate using any normal debit or credit card, pay through PayPal and chose just Debit or Credit Card.