Major Bible Themes BY LEWIS SPERRY CHAFER 1871-1952 (This book is in the public domain)
This is a doctrines survey book with the following topics: Bible, God, Trinity, Dispensations, Covenants, Angels, Satan, Man, Sin, law and Grace, Sanctification, Righteousness, Security, Assurance, Church, Sabbath, Love, Prayer, Service, Thanksgiving, Stewardship, Prophecy, Judgment, eternal state.
Chafer – Major BibleThemes
CONTENTS of Chafer – Major BibleThemes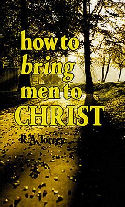 Torrey How to Bring Men to Christ is a manual for witnessing to the unsaved to lead them to Christ. It has hints, tips, and suggestions. 13 Chapters.
Downloads:
PDF: Torrey How to bring men to Christ
theWord: Torrey How to bring men to Christ
MySword: Torrey How to bring men to Christ
eSword: Torrey How to bring men to Christ
Author's Introduction 1. The Bible: The Word of God 2. The Bible: Inspired of God 3. The Bible: Its Subject and Purpose 4. God the Trinity: His Person and Deity 5. God the Father 6. God the Son: His Pre-existence 7. God the Son: His Incarnation 8. God the Son: His Substitutionary Death 9. God the Son: His Resurrection and Ascension 10 God the Son: His Priestly Ministry 11 God the Son: His Coming for His Saints 12 God the Son: His Coming with His Saints 13 God the Holy Spirit: His Personality 14 God the Holy Spirit: His Advent 15 God the Holy Spirit: His Anointing 16 God the Holy Spirit: His Ministry 17 God the Holy Spirit: His Baptism 18 The Dispensations 19 The Covenants 20 The Angels 21 Satan: His Personality and Power 22 Satan: His Work and Destiny 23 Man: His Creation 24 Man: His Fall 25 Sin: Its Character and Universality 26 Sin: God's Remedy for It 27 Law and Grace 28 Salvation from the Guilt and Penalty of Sin 29 Salvation from the Power of Sin 30 Four Aspects of Righteousness 31 Sanctification I 32 Sanctification II 33 Security 34 Assurance 35 The Church: Her Membership 36 The Church: Her Mission 37 The Sabbath 38 The Lord's Day and the New Creation 39 Love 40 Prayer 41 Service 42 Thanksgiving 43 Stewardship 44 Prophecy in the Old Testament 45 Prophecy in the New Testament 46 Judgment of the Believer's Works 47 Judgment of the Nations 48 Judgment of the Wicked 49 The Eternal Estate of the Redeemed
THIS BOOK IS LOVINGLY DEDICATED TO
George C. Stebbins whose intimate companionship has for thirty years been to me an abiding inspiration and whose imcomparable gospel music like celestial wings has carried to multitudes of souls in every land the great truths of God's word.
Taken from http://thegems.shellworld.net/major bible themes.html
MySwordmodules is a website dedicate to the MySword Bible Program for Androird devices. We host MySword Modules.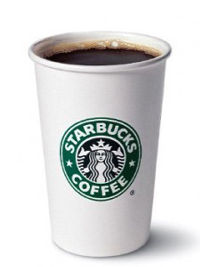 Most people buy a cup of coffee many times during a year. I spend my time and money writing good doctrinal content, and I am finding and formatting good old books for the Christian public to use in their studying the Bible. I have Bible college degrees where I have studied Greek and Hebrew. I have had donations over the years, but usually it is very little, like once every 6 months to once a year sometimes. One of my sites (I have 34 sites, about half are in English and the rest in Spanish) costs me about $10/month per site. Because the rent for having these sites on the Internet comes due every month, I have to pay it out of what me and my wife have to pay rent and food. Please consider a donation of any amount. Just a donation of the price of a cup of coffee can greatly help us with these costs and assure that new material is always coming.
-------- >>> Donate Today <<<--------
Even a small donation will help me greatly! Thank you! May God bless you for your prayers and your financial donations. (If you do not have a PayPal account, there is an option to donate using any bank or credit card even though you don't have a PayPal account.