Alexander Christ's Gracious Invitation
Excerpt from Alexander Christ's Gracious Invitation
Christ's Gracious Invitation.
[Raleigh? N. C. : s. n., between [FOR THE SOLDIERS. ] No. 25.
CHRIST'S GRACIOUS INVITATION.
"Ye sinners, come: 'tis Jesus' voice;
The gracious call obey:
Mercy invites to heavenly joys,
And can you yet delay?"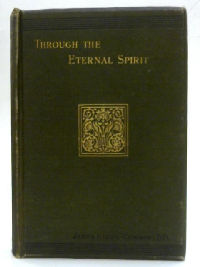 Cummings Through the Eternal Spirit: A Biblical Study on the Holy Ghost is a 25 chapter work on the Holy Spirit from 1896. NT and OT verses. Some Chapters: 4. The Spirit in the Word, 7. Pentecost: What it was, and what it did, 9. What Pentecost was for the church, 10. Pentecost in relation to the individual believer now, 11. "Baptism in the Spirit:" His being received, His "falling" on men, and other expressions. 21. Power. 23. Temples of the Holy Spirit. 315 pages.
theWord Format: Cummings Through the Eternal Spirit
PDF Format: Cummings Through the Eternal Spirit
eSword Format: Cummings Through the Eternal Spirit
MySword Format: Cummings Through the Eternal Spirit

More precious than a stream of water to a traveler perishing with thirst–better than a skillful physician to one dying of a dangerous disease–more welcome than a reprieve to a condemned rebel, is the voice of mercy saying to the convinced sinner, "COME UNTO ME, ALL YE THAT LABOR AND ARE HEAVY-LADEN, AND I WILL GIVE YOU REST." Matt. 11: 28.
These are words that can never lose their sweetness nor power by age or repetition. They are as true and as full of grace and mercy now as when first uttered; and are as free to those who hear the gospel in the present day, as they were to those who first heard them in the land of Galilee.
Who is he that speaks? It is the voice of "Immanuel, God with us." What man or angel
Page 2
could invite a guilty world to come to him. Neither Moses nor Elijah, nor Paul, nor John, presumed to call men to look to them for rest. Only He in whom "dwelt all the fulness of the Godhead bodily," could give rest to every troubled soul.
It is the voice of a loving Saviour, the good Shepherd of the sheep, the compassionate Redeemer of men, whose heart is an ocean of love, and whose love led him to take the form of a servant, and to humble himself to the death of the cross.
To whom does he speak these words? To all who hear the sound of the gospel. They are addressed to the man of pleasure or of sorrow, the man of wealth or of deepest penury, the man esteemed for his morality or notorious for his vice, to Jew and Gentile, to "every creature under heaven." And yet they seem specially suited to those burdened with a sense of their guilt. To those who feel they have a blind mind and a hard heart, and a load of sin that presses them to the ground, these words come at words of peace and hope.
How must you come? Not by a bodily approach; this is now impossible. The heavens have received him out of our sight. A local coming, if it were practicable, might be useless. Many came to Christ when he was on earth; they
Page 3
heard his words and saw his miracles of mercy, and went unblessed, for they had not faith.coming to Christ is the act of the soul; it is a spiritual approach, and is called trusting, receiving, believing on him. It is a full persuasion that he is the Son of God and the Saviour of the lost.
Alexander Christ's Gracious Invitation
Download
Alexander, A. - Christ's Gracious Invitation (51 downloads)
MySwordmodules is a website dedicate to the MySword Bible Program for Androird devices. We host MySword Modules.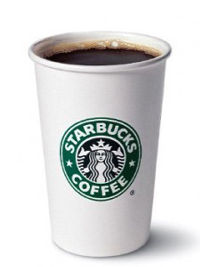 Most people buy a cup of coffee many times during a year. I spend my time and money writing good doctrinal content, and I am finding and formatting good old books for the Christian public to use in their studying the Bible. I have Bible college degrees where I have studied Greek and Hebrew. I have had donations over the years, but usually it is very little, like once every 6 months to once a year sometimes. One of my sites (I have 34 sites, about half are in English and the rest in Spanish) costs me about $10/month per site. Because the rent for having these sites on the Internet comes due every month, I have to pay it out of what me and my wife have to pay rent and food. Please consider a donation of any amount. Just a donation of the price of a cup of coffee can greatly help us with these costs and assure that new material is always coming.
-------- >>> Donate Today <<<--------
Even a small donation will help me greatly! Thank you! May God bless you for your prayers and your financial donations. (If you do not have a PayPal account, there is an option to donate using any bank or credit card even though you don't have a PayPal account.