Gethsemane
by Robert Cummins
Copyright © 1944
Universalist
In this 14 chapter work, Cummins (Universalist) has no chapter headings. He studies Gethsemane, and what it means in the life of Christ.
CONTENTS

.
Please help us keep this website up. We work hard to be a blessing to you. Donate to us. Even a $5 or $10 donation is greatly appreciated. All donations will go to pay hosting and domain fees.
https://www.paypal.com/paypalme/davidcoxmex is the link to get to PayPal.
You can use your PayPal account if you have one, or you can donate using any normal debit or credit card, pay through PayPal and chose just Debit or Credit Card.

Introduction
1. Gethsemane is the place of the Great Crushing.
2. The incarnation is a moral necessity.
3. Christ's seeming unwillingness to do God's will.
4. Christ's seeming unwillingness (conti)
5. Sin causes a struggle in God's will.
6. Humanity is cut off from God by sin.
7. The Efficacy of the Blood of Jesus
8. Jesus suffering the consequences of sin.
9. Christ separated from God.
10. The factors of Victory
11. The Price Christ paid
12. The purpose of God in the death and resurrection.
13. Epilogue



Helpful Tracts for Church Problems Spiritual Watchcare is about church leadership taking spiritual care of the members of their church. Job description, administration, etc.
This study is about what the Bible says to those in the care of spiritual oversight of a local church, and the link here is to tracts for those who are considering different aspects of this.
Select the topics you want to see: (clicking on the links below will open them in another tab in your browser)

MySwordmodules is a website dedicate to the MySword Bible Program for Androird devices. We host MySword Modules.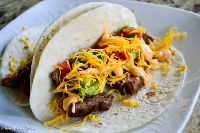 Buy me Steak Taco! You know, I work hard at my websites trying to provide you with good material that is sound doctrinally-speaking and of interest to God's people. It is hard work, but I don't mind doing it, and I feel called to the ministry, and God will bless me after all is said and done. But in the meantime, I do need to cover my expenses. I have a total of 34 websites (half English and half Spanish), and each one costs about $10 per month to keep up. That does not take into consideration my time and effort in writing content. Won't you consider at least a one time donation to this ministry of $10 or $20 dollars? It would be really great if you could gift me and my wife this money so that we could enjoy eating out at least once in a while. (I pay the expenses for these sites out of our living expenses.) God will richly bless you and repay you for your generosity. 1 Timothy 5:18 For the scripture saith, Thou shalt not muzzle the ox that treadeth out the corn. And, The labourer is worthy of his reward. If you received some value from my websites, consider at lest a small donation. A big donation would really be nice, too though.
Donate to David Cox Ministries.