International Standard Version Bible (ISV)
Summary
The International Standard Version or ISV is a new English translation of the Bible for which the New Testament has been published and the Old Testament is being translated. The ISV New Testament was released on 10 April 1998. Currently version 2.0 is available in both digital and print forms.
Download
Download: International Standard Version Bible (ISV)

.
Please help us keep this website up. We work hard to be a blessing to you. Donate to us. Even a $5 or $10 donation is greatly appreciated. All donations will go to pay hosting and domain fees.
https://www.paypal.com/paypalme/davidcoxmex is the link to get to PayPal.
You can use your PayPal account if you have one, or you can donate using any normal debit or credit card, pay through PayPal and chose just Debit or Credit Card.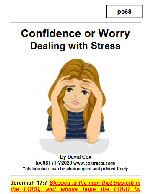 pc68 Confidence or Worry Dealing with Stress We examine a situation of stress and problem in life, and how Satan uses them against us and God, and how God uses problems for our good.
TOPICS: There is no fear in love | Lack of energy, you want to move on | The persecution for being a Christian | The concern for the disease | Do not worry about money | Marital Stress, Family.
Read the Tract: pc68 Confidence or Worry Dealing with Stress.
MySwordmodules is a website dedicate to the MySword Bible Program for Androird devices. We host MySword Modules.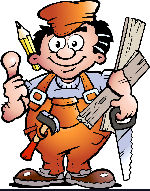 A carpenter making his own tools is an explanation of why I, Pastor-Missionary David Cox, write my own material. I like the idea of producing the material that we use in our ministry and also for evangelism.
Read the short article: A carpenter making his own tools.