Selections from Care for God's Fruit-trees…
by H. A. Ironside
In this 10 chapter work by Ironside (Brethren), he presents us with different meditations about our spiritual growth, as well as some other mixed truths.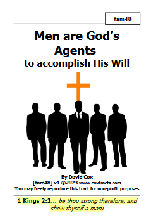 fam48 Men are God's Agents is a tract about how God uses men as his principle workers of His will, looking at man as God wants him to be. Manhood and the husband-wife relationship.
Excerpt: Women find their task from God in their social relationship with their husband and with training their children in the ways of God.
Download: fam48 Men are God's Agents
Contents
1. Power of His Resurrection
2. Joseph, A Type of Christ
3. Four Great Truths
4. Judgment-Seat of Christ
5. Bearing About in the Body the Dying of the Lord Jesus
6. Care for God's Fruit-Trees
7. Uzziah, King of Judah, or the Danger of Success
8. The Lord's Day, Its Privileges and Responsibilities
9. The Morning Star and the Sun of Righteousness
10. The Father's House and the Way There
MySwordmodules is a website dedicate to the MySword Bible Program for Androird devices. We host MySword Modules.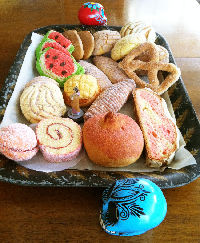 Buy me a piece of Mexican SweetBread!
Everybody likes sweet bread. In Mexico, it is a tradition to eat this sweetbread with coffee or hot chocolate before going to bed. But alas, while you are also enjoying the delicious stuff from my websites, I am out of money. A gift of any amount will at least let us buy a piece of sweetbread.
Please donate something for the upkeep of this website. I am bearing the burden of the monthly upkeep for years now, and I only have a few donations PER YEAR out of all of my websites, and that only like $25 dollars each time.