Sex And Common-Sense
by A. Maude Royden
SEX AND COMMON-SENSE
BY A. MAUDE ROYDEN ASSISTANT PREACHER AT THE CITY TEMPLE, LONDON 1918-1920
To MY FRIENDS A.J.S. AND W.H.S.
In this work on sex and common sense, the author looks at sexual problems and their solutions. It considers the true basis of morality, friendship, misunderstandings, and chivalry.
CONTENTS
I.—THE OLD PROBLEM INTENSIFIED BY THE DISPROPORTION OF THE SEXES
II.—A SOLUTION OF THE PROBLEM OF THE UNMARRIED
III.—CONSIDERATION OF OTHER SOLUTIONS OF THE PROBLEM OF THE DISPROPORTION OF THE SEXES
IV.—THE TRUE BASIS OF MORALITY
V.—THE MORAL STANDARD OF THE FUTURE: WHAT SHOULD IT BE?
VI.—A PLEA FOR LIGHT
VII.—FRIENDSHIP
VIII.—MISUNDERSTANDINGS
IX.—FURTHER MISUNDERSTANDINGS: THE NEED FOR SEX CHIVALRY
X.—"THE SIN OF THE BRIDEGROOM"
XI.—COMMON-SENSE AND DIVORCE LAW REFORM

Have you ever eaten Fried Ice Cream! Donate! It is delicious, like apple pie with vanilla ice cream on top. But you know that you cannot have what is good without somebody paying for it. If you have enjoyed things on my website, please consider helping me out on the expenses and keeping it on the Internet. Can you consider at least a one time donation to this ministry of $10 or $20 dollars? I have a monthly total of about 96 gigabytes total being downloaded monthly from all of my websites. Be a blessing to me and donate any amount. It would be really great if you could gift me and my wife (she wants oa fried ice cream too) this money so that we could enjoy eating out at least once in a while. (I pay the expenses for these sites out of our living expenses.) God will richly bless you and repay you for your generosity. 1 Timothy 5:18 For the scripture saith, Thou shalt not muzzle the ox that treadeth out the corn. And, The labourer is worthy of his reward. If you received some value from my websites, consider at least a small donation. A big donation would really be nice, too, though.
---->>>>Donate to David Cox Ministries.<<<<----
They deep freeze the ice cream ball, and coat it with batter only a few seconds before they deep fry it, and then only fry it for a few seconds.
PREFACE TO AMERICAN EDITION
THE NOBILITY OF THE SEX PROBLEM
Of all the problems which the alert and curious mind of modern man is considering, none occupies him more than that of the relations of the sexes. This is natural. It touches us all and we have made rather a mess of it! We want to know why, and we want to do better. We resent being the sport of circumstance and perhaps we are beginning to understand that this instinct of sex which has been so great a cause of suffering and shame and has been treated as a subject fit only for furtive whispers or silly jokes, is in fact one of the greatest powers in human nature, and that its misuse is indeed "the expense of spirit in a waste of shame."
It is not the abnormal or the bizarre that interests most of us to-day. It is not into the by-ways of vice that we seek to penetrate. It is the normal exercise of a normal instinct by normal people that interests us: and it is of this that I have tried to write and speak. The curiosities of depravity are for the physician and the psychologist to discuss and cure. Ordinary men and women want first to know how to live ordinary human lives on a higher level and after a nobler pattern than before. They want, I think,—and I want,—to grow up, but to grow rightly, beautifully, humanely.
And I believe the first essential is to realize that the sex-problem, as it is called, is the problem of something noble, not something base. It is not a "disagreeable duty" to know our own natures and understand our own instincts: it is a joy. The sex-instinct is not "the Fall of Man"; neither is it an instance of divine wisdom on which moralists could, if they had only been consulted in time, greatly have improved. It is a thing noble in essence. It is the development of the higher, not the lower, creation. It is the asexual which is the lower, and the sexually differentiated which is the higher organism.
In the humbler ranks of being there is no sex, and in a sense no death. The organism is immortal because—strange paradox—it is not yet alive enough to die. But as we pass from the lower to the higher, we pass from the less individual to the more individual; from asexual to sexual. And with this change comes that great rhythm by which life and death succeed each other, and death is the cost of life, and to bring life into the world means sacrifice; and—as we rise higher still—to sustain life means prolonged and altruistic love. This is the history of sex and of procreation, a history associated with the rising of humanity in the scale of being, a history not so much of his physical as of his spiritual growth.
By what an irony have we come to associate the instinct of sex with all that is bestial and shameful!
It has happened because the corruption of the best is the worst. I always want to remind people of this truism when they have first come into contact with sex in some horrible and shameful way. That is one of the greatest misfortunes that can happen to any of us, and unfortunately it happens to many. Boys and girls are allowed to grow up in ignorance. The girls perhaps know nothing till they have to know all. The boys learn from grimy sources. I was speaking on this subject at one of our great universities the other day, and afterwards many of the men came and talked to me privately. With hardly a single exception they said to me—"Our parents told us nothing. We have never heard sex spoken of except in a dirty way."
It is difficult for us, in such a case, to realize that sex is not a dirty thing. It can only be realized, I think, by remembering that the corruption of the best is the worst, and that we can measure by the hideousness of debased and depraved sexuality, the greatness and the wonder of sex love.
This is to me the great teaching of Christ about sex. Other great religious teachers—some of them very great indeed—have thought and taught contemptuously of our animal nature. "He spake of the temple of His body." That is sublime! That is the whole secret. And that is why vice is horrible: because it is the desecration, not of a hovel or a shop, of a marketplace or a place of business: but of a temple.
Christ, I am told, told us nothing about sex. He did not need to tell us anything but "Your body is the Temple of the Holy Spirit."
It is my belief that in appealing to an American public I shall be appealing to those who are ready to face the subject of the relations of the sexes with perfect frankness and with courage. America is still a country of experiments—a country adventurous enough to make experiments, and to risk making mistakes. That is the only spirit in which it is possible to make anything at all; and though the mistakes we may make in a matter which so deeply and tragically affects human life must be serious, and we must with corresponding seriousness weigh every word we say, and take the trouble to think harder and more honestly than we have perhaps ever thought before; yet I believe that we must above all have courage. Human nature is sound and men and women do, on the whole, want to do what is right. The great impulse of sex is part of our very being, and it is not base. Passion is essentially noble and those who are incapable of it are the weaker, not the stronger. If then we have light to direct our course, we shall learn to direct it wisely, for indeed this is our desire.
Such is my creed. My prayer is for "more light." And my desire to take my part in spreading it.
A. MAUDE ROYDEN.
April, 1922.
PREFACE TO THIRD ENGLISH EDITION
In the first editions of this book a certain passage on our Lord's humanity (see p. 40) has, I find, been misunderstood by some. They have supposed it to imply a suggestion that our Lord was not only "tempted in all things like as we are"—which I firmly believe—but that He fell—which is to me unthinkable. I hope I have made this perfectly clear in the present edition.
Beyond this there are few alterations except the correction of some very abominable errors of style. The book still bears the impress of the speaker rather than the writer, and as such I must leave it.
With regard to the chapter called "Common-Sense and Divorce Law Reform," which now has been added to this edition, I wish to express my indebtedness to Dr. Jane Walker and the group of "inquirers" over which she presided, for the memorandum on Divorce which they drew up and published in the Challenge, of July, 1918. I am not in complete agreement with their views on all points, but readers of their memorandum will easily see whence I derived my view as a whole.
A.M.R.
January, 1922.
FOREWORD
Chapters I. to VII. of this book were originally given in the form of addresses, in the Kensington Town Hall, on successive Sunday evenings in 1921. They were taken down verbatim, but have been revised and even to some extent rewritten. I do not like reports in print of things spoken, for speaking and writing are two different arts, and what is right when it is spoken is almost inevitably wrong when it is written. (I refer, of course, to style, not matter.) If I had had time, I should have re-shaped what I have said, though it would have been the manner only and not the substance that would have been changed. This has been impossible, and I can therefore only explain that the defective form and the occasional repetition which the reader cannot fail to mark were forced upon me by the fact that I was speaking—not writing—and that I felt bound to make each address, as far as possible, complete and comprehensible in itself.
Chapters VIII., IX., and X. were added later to meet various difficulties, questions, or criticisms evoked by the addresses which form the earlier part of the book.
I desire to record my gratitude to Mr. and Mrs. Douglas Sladen, but for whose active help and encouragement I should hardly have proceeded with the book: to Miss Irene Taylor, who, out of personal friendship for me, took down, Sunday after Sunday, all that I said, with an accuracy which, with a considerable experience of reporters, I have only once known equalled and never surpassed: and to my congregation, whose questions and speeches during the discussion that followed each address greatly helped my work.
A. MAUDE ROYDEN.
September, 1921.

MySwordmodules is a website dedicate to the MySword Bible Program for Androird devices. We host MySword Modules.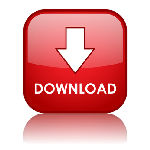 Donate to David Cox Ministries I have 34 websites, about half in English and half in Spanish. All of these sites are either religious blogs or sites specifically to support and offer free modules for Bible Software. Some of them have over 1000 free religious books for Bible study. I have to pay for all of this somehow, and most months, the entire amount of all websites are on my shoulders alone.
Please donate something today!