Rossier Commentary
By Henri L. Rossier
This is an 83 chapter commentary on the Bible by Rossier (Brethren).
Rossier Commentary is the commentary by brethren author, H.L. Rossier. I am unsure what parts of the Bible it covers exactly. Please refer to it.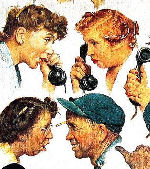 Church Planting Articles: Handling Gossip is a short article on considerations of Pastors being married and having children. These are requirements that God places on pastors. For those who do not think they need to be married, yet qualify for being pastors, the Bible sternly states otherwise.
See my Tract: pc29 Don-t be a Gossip.

MySwordmodules is a website dedicate to the MySword Bible Program for Androird devices. We host MySword Modules.

Old Carpenter Tools of his Trade is an explanation of why I, Pastor-Missionary David Cox, write my own materials like tracts, books, sermons, Sunday School material, etc. We produce the material that we use in our ministry and also for evangelism.
Read the short article: Old Carpenter Tools of his Trade.