How to Study the Bible
by the Rev. James Stalker, D.D.
(Reproduced from The Bible Readers' Manual; or, Aids to Biblical Study edited by C.H.H. Wright, 1895).
This is a shorter work on studying the Bible. Stalker has 4 chapers, the study of texts, books, groups of books, and doctrine.
CONTENTS of How to Study the Bible
Introduction
1. Study of Texts
2. Study of Books
3. Study of Groups of Books
4. Study of Doctrine

.
Please help us keep this website up. We work hard to be a blessing to you. Donate to us. Even a $5 or $10 donation is greatly appreciated. All donations will go to pay hosting and domain fees.
https://www.paypal.com/paypalme/davidcoxmex is the link to get to PayPal.
You can use your PayPal account if you have one, or you can donate using any normal debit or credit card, pay through PayPal and chose just Debit or Credit Card.

INTRODUCTION
The best preparation for the successful study of the Bible is deep devotion to Him who is its Author, and to the Saviour of whom it speaks. But only second to this is a good method of study, which will conduct the mind naturally into the subject, and lead it on from attainment to attainment. Without love to God the Bible has little chance of being much read; but without an intelligent method a nascent love for it may be arrested or even extinguished. Love quickens study; and study, pursued in the right way, increases love.
The purpose of this article is to give a few practical hints on the best ways of studying the Bible.



Salv56 Resist the Devil and he will flee from you
THEMES: How the devils work, power over them, How to Fight against Them, Help to Resist, Seek and Be Filled with the Holy Spirit, Watch etc.
download: Salv56 Resist the Devil and he will flee from you.
MySwordmodules is a website dedicate to the MySword Bible Program for Androird devices. We host MySword Modules.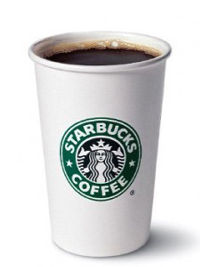 Most people buy a cup of coffee many times during a year. I spend my time and money writing good doctrinal content, and I am finding and formatting good old books for the Christian public to use in their studying the Bible. I have Bible college degrees where I have studied Greek and Hebrew. I have had donations over the years, but usually it is very little, like once every 6 months to once a year sometimes. One of my sites (I have 34 sites, about half are in English and the rest in Spanish) costs me about $10/month per site. Because the rent for having these sites on the Internet comes due every month, I have to pay it out of what me and my wife have to pay rent and food. Please consider a donation of any amount. Just a donation of the price of a cup of coffee can greatly help us with these costs and assure that new material is always coming.
-------- >>> Donate Today <<<--------
Even a small donation will help me greatly! Thank you! May God bless you for your prayers and your financial donations. (If you do not have a PayPal account, there is an option to donate using any bank or credit card even though you don't have a PayPal account.