Moule Outlines of Christian Doctrine
by the Rev. H. C. G. Moule, M.A., Principal of Ridley Hall, and formerly Fellow of Trinity College, Cambridge.
Moule Outlines of Christian Doctrine is a doctrines book by Anglican Bishop H.C.G. Moule. An excellent writer in general.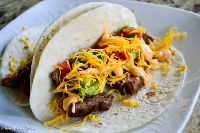 Buy me Steak Taco! You know, I work hard at my websites trying to provide you with good material that is sound doctrinally-speaking and of interest to God's people. It is hard work, but I don't mind doing it, and I feel called to the ministry, and God will bless me after all is said and done. But in the meantime, I do need to cover my expenses. I have a total of 34 websites (half English and half Spanish), and each one costs about $10 per month to keep up. That does not take into consideration my time and effort in writing content. Won't you consider at least a one time donation to this ministry of $10 or $20 dollars? It would be really great if you could gift me and my wife this money so that we could enjoy eating out at least once in a while. (I pay the expenses for these sites out of our living expenses.) God will richly bless you and repay you for your generosity. 1 Timothy 5:18 For the scripture saith, Thou shalt not muzzle the ox that treadeth out the corn. And, The labourer is worthy of his reward. If you received some value from my websites, consider at lest a small donation. A big donation would really be nice, too though.
Donate to David Cox Ministries.
CONTENTS of Moule Outlines of Christian Doctrine

(A more detailed Table of Contents is below.)
1. Introductory: (1) natural and revealed religion, (2) the holy scriptures.
2. The doctrine of god: (1) theism, (2) the holy trinity.
3. The doctrine of the father.
4. The doctrine of the son.
5. The doctrine of the son (continued).
6. The work of Christ (continued).
7. The doctrine of the holy spirit.
8. The doctrine of man.
9. The doctrine of the church.
10. The doctrine of the ministry.
11 The doctrine of the sacraments.
12 Subject Index
Author of "Veni Creator: Thoughts on the Holy Spirit of Promise," etc. Revised edition [[third edition, Feb., 1890]] London: Hodder and Stoughton 27, Paternoster Row. MDCCCXC <iii> to my brother, GEORGE EVANS MOULE, D.D., missionary bishop in mid china, with love and reverence i inscribe this book. Moule Outlines of Christian Doctrine
"Basically there is a lot of good stuff in this theology work by Moule, but he is Anglican, and so his view of the Sacraments is off in my opinin. An ordinance is a command of God we obey, and the Anglican concept of sacrament is the same as the Catholic, that it is a good work that communicates grace. I would take those parts of this work with a 'grain of salt'." Editor – David Cox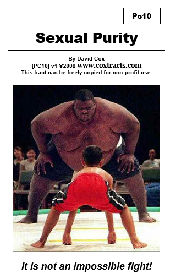 pc10 Sexual Purityis an exhortation to purity in sexual matters for the Christian. We look at various aspects of the issue.
Topics: It is not an impossible fight! | The Biblical Model | Homosexuality and Prostitution | Nudity and the Mind | Self-Stimulation | Resisting the Temptation.
Excerpts: Job 31:1 I made a covenant with mine eyes; why then should I think upon a maid? Job understood that sexual sin begins with the sight, and the seeing before desiring. Job made a covenant with himself, a commitment that he would not look on young women to desire them or to let his imagination run wild with them even their image or in his thoughts. Equally, Jesus taught us in Mat. 5:28 that even thinking sinful thoughts without doing them is as sinful as actually doing them. This is an amplification of Exo 20:17 "Thou shalt not covet thy neighbor's wife". David saw before taking (2Sam 11:2).
Fasting is to teach us that the body does not control over us, and this is exactly what is necessary for people with this problem. This sin is pinned to the thoughts, "for as he thinketh in his heart, so is he" Pro 23:7. "I can do all things through Christ which strengtheneth me" Phil 4:13.
Read the Tract: pc10 Sexual Purity.
MySwordmodules is a website dedicate to the MySword Bible Program for Androird devices. We host MySword Modules.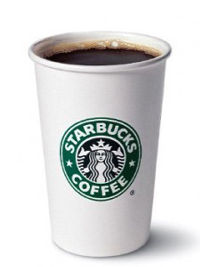 Most people buy a cup of coffee many times during a year. I spend my time and money writing good doctrinal content, and I am finding and formatting good old books for the Christian public to use in their studying the Bible. I have Bible college degrees where I have studied Greek and Hebrew. I have had donations over the years, but usually it is very little, like once every 6 months to once a year sometimes. One of my sites (I have 34 sites, about half are in English and the rest in Spanish) costs me about $10/month per site. Because the rent for having these sites on the Internet comes due every month, I have to pay it out of what me and my wife have to pay rent and food. Please consider a donation of any amount. Just a donation of the price of a cup of coffee can greatly help us with these costs and assure that new material is always coming.
-------- >>> Donate Today <<<--------
Even a small donation will help me greatly! Thank you! May God bless you for your prayers and your financial donations. (If you do not have a PayPal account, there is an option to donate using any bank or credit card even though you don't have a PayPal account.