Alexander-Brief Compendium of Bible Truth
A Brief Compendium of Bible Truth,
by Archibald Alexander, D.D., professor in the Theological Seminar at Princeton, New Jersey. Philadelphia: Presbyterian Board of Publication (1846).
This summary of Christianity's major doctrines is an excellent resource book for the average reader who don't want to go to the larger Systematic Theology books. It contains 38 short chapters on various core Bible doctrines. Alexander's emphasis is on experimental theology, as contrasted to head intellectual theology, therefore his book is intensely practical.
HIGHLY RECOMMENDED DOWNLOAD!
CONTENTS.
I. Being of God 9
II. Personality and perfection of God 10
III. The Holy Scriptures 12
IV. Unity of God 18
V. Spirituality and Simplicity of the Divine Nature 21
VI. Character of God 24
VII. The Holy Trinity 34
VIII. Divinity of Christ 43
IX. Personality of the Holy Spirit 50
X. Creation 57
XI. Good Angels 60
XII. Bad Angels 64
XIII. Providence of God 73
XIV. Man's Primeval State 77
XV. Law of God 81
XVI, Fall of Man 92
XVII. Covenant of Grace; or, Plan of Redemption 98
XVIII The Incarnation 104
XIX. The expiatory sufferings of Christ; or, The Atonement 109
XX. Resurrection and ascension of Christ 114
XXI. Mediatorial offices of Christ 116
XXII. Justification 120
XXIII. Regeneration and Conversion 127
XXIV. Repentance toward God and Faith in our lord Jesus Christ 131
XXV. Sanctification; or Growth in Grace 133
XXVI. Good Works; or, Christian Duties. 138
XXVII. Prayer 144
XXVIII. Assurance of Salvation 148
XXIX. Perseverance of the Saints 150
XXX. The Sacraments 170
XXXI. Baptism 173
XXXII. The Lord's Supper 176
XXXIII. The Lord's Day and Divine Worship 180
XXXIV. Death 194
XXXV. The Resurrection 196
XXXVI. The Judgment 198
XXXVII. Heaven, or, the State of Glorification 200
XXXVIII. Hell 204
About the author: Archibald Alexander (1772-1851) served as the first professor at Princeton Theological Seminary and was the founder of the Princeton Theology, which merged Reformed experiential theology as found in the Westminster Standards with Scottish Common Sense Realism.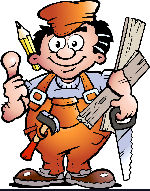 A carpenter making his own tools is an explanation of why I, Pastor-Missionary David Cox, write my own material. I like the idea of producing the material that we use in our ministry and also for evangelism.
Read the short article: A carpenter making his own tools.
MySwordmodules is a website dedicate to the MySword Bible Program for Androird devices. We host MySword Modules.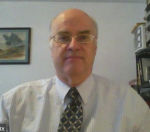 I am Pastor David Cox, the Webmaster of this site. I am an independent Baptist Missionary pastor working in Mexico City since 1984. Many churches reject a fundamentalist because we do not accept the many false doctrines that modern churches have in common. We believe the Bible, and we preach and teach it. I have written over 400+ tracts and more than 60+ books which are just an extension of my pulpit ministry. All are free. Please help us keep this good material on the Internet for the world.

If you like what you see on this website, please help us with even a small donation. These sites cost me about $10 per month per site. Please donate something to help with this burden.
----->>>Donate something today <<<-----
Note: I am a local church missionary, and you can find my home church here (davidcoxmex.com) where you can write a check to our ministry and receive a tax-deductible receipt at the end of the year.