The Life of Saint Paul
by Professor James Stalker, D. D.
Fleming' H. Revell Company
Copyright © 1912
Stalker is a Presbyterian, and in this classic work on the life of Saint Paul, he examines Paul's place in history, how God prepared Paul, Paul's conversion, what was Paul's Gospel, work, and his various missionary travels, his writings and his character.
Life of Saint Paul
Table of Contents of Life of Saint Paul
1. His Place in History
2. His Unconscious Preparation For His Work
3. His Conversion
4. His Gospel
5. The Work Awaiting the Worker
6. His Missionary Travels
7. His Writings and His Character
8. Picture of a Pauline Church
9. His Great Controversy
10. The End
11. Hints to Teachers and Questions For Pupils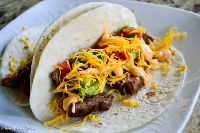 Buy me Steak Taco! You know, I work hard at my websites trying to provide you with good material that is sound doctrinally-speaking and of interest to God's people. It is hard work, but I don't mind doing it, and I feel called to the ministry, and God will bless me after all is said and done. But in the meantime, I do need to cover my expenses. I have a total of 34 websites (half English and half Spanish), and each one costs about $10 per month to keep up. That does not take into consideration my time and effort in writing content. Won't you consider at least a one time donation to this ministry of $10 or $20 dollars? It would be really great if you could gift me and my wife this money so that we could enjoy eating out at least once in a while. (I pay the expenses for these sites out of our living expenses.) God will richly bless you and repay you for your generosity. 1 Timothy 5:18 For the scripture saith, Thou shalt not muzzle the ox that treadeth out the corn. And, The labourer is worthy of his reward. If you received some value from my websites, consider at lest a small donation. A big donation would really be nice, too though.
Donate to David Cox Ministries.
Life of Saint Paul



doct25 Jesus is our Moral Pattern explains how "receiving Jesus" also means being like Jesus in our moral character. We "follow God" as His children.
Download: doct25 Jesus is our Moral Pattern
MySwordmodules is a website dedicate to the MySword Bible Program for Androird devices. We host MySword Modules.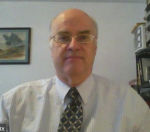 I am Pastor David Cox, the Webmaster of this site. I am an independent Baptist Missionary pastor working in Mexico City since 1984. Many churches reject a fundamentalist because we do not accept the many false doctrines that modern churches have in common. We believe the Bible, and we preach and teach it. I have written over 400+ tracts and more than 60+ books which are just an extension of my pulpit ministry. All are free. Please help us keep this good material on the Internet for the world.

If you like what you see on this website, please help us with even a small donation. These sites cost me about $10 per month per site. Please donate something to help with this burden.
----->>>Donate something today <<<-----
Note: I am a local church missionary, and you can find my home church here (davidcoxmex.com) where you can write a check to our ministry and receive a tax-deductible receipt at the end of the year.