Orr Successful Child Training a One chapter book
The successful training of a child, especially in the     first years of its life, is due more to example than to commandment.     The influence of example upon youthful minds is rarely comprehended. We are     commanded to be an example in faith, purity, conversation, charity, spirit,     and to be a pattern of good works.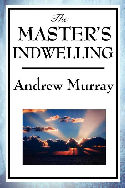 Murray Andrew Master's Indwelling is a 13 chapter work on how the Christian's relationship with Our Lord Jesus Christ should be. Chapters are... Carnal Christians, The Self Life, Waiting on God, Entrance into Rest, the Kingdom First, Christ our Life, Christ's Humility our Salvation, Complete Surrender, Dead with Christ, Joy in the Holy Ghost, Triumph of Faith, Source of Power in Prayer, That God may be all in all.
Downloads
PDF: Murray Andrew Master's Indwelling.
theWord: Murray Andrew Master's Indwelling.
MySword: Murray Andrew Master's Indwelling.
eSword: Murray Andrew Master's Indwelling.
Orr Successful Child Training
MySwordmodules is a website dedicate to the MySword Bible Program for Androird devices. We host MySword Modules.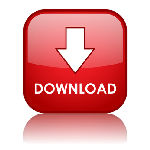 Donate to David Cox Ministries I have 34 websites, about half in English and half in Spanish. All of these sites are either religious blogs or sites specifically to support and offer free modules for Bible Software. Some of them have over 1000 free religious books for Bible study. I have to pay for all of this somehow, and most months, the entire amount of all websites are on my shoulders alone.
Please donate something today!