Orchard A Catholic Commentary a Catholic commentary.
By Bernard Orchard




A Catholic Commentary on Holy Scripture is the result of nine years of work by a group of scholars who believed that biblical learning must be integrated with traditional Christianity if it was to bear any spiritual message or fruit for modern society. Their endeavor was to sum up the results of recent international scholarship, and to put them at the disposal not only of Catholics but also of all those who would be glad to know more of the Catholic Church's teaching on Scripture and of the way in which her members interpret it.
More Modules from Commentary Category

MySwordmodules is a website dedicate to the MySword Bible Program for Androird devices. We host MySword Modules.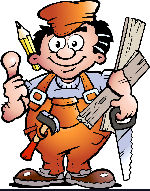 A carpenter making his own tools is an explanation of why I, Pastor-Missionary David Cox, write my own material. I like the idea of producing the material that we use in our ministry and also for evangelism.
Read the short article: A carpenter making his own tools.