The Believer's Pocket Companion
The One Thing Needful to Make Poor Sinners Rich—and Miserable Sinners Happy
By William Mason, August 9, 1773
In this work, Mason looks at various different aspects of "putting on Christ"; Who are exhorted, what is implied, putting on Christ in our minds, in our memory, in our conscience, why we should, when we should, and the blessed effects of putting on the mind of Christ.
"Christ is all!" Colossians 3:2
"Put on the Lord Jesus Christ, and make not provision for the flesh, to fulfill the lusts thereof." Romans 13:14
CONTENTS
Our Tract Ministry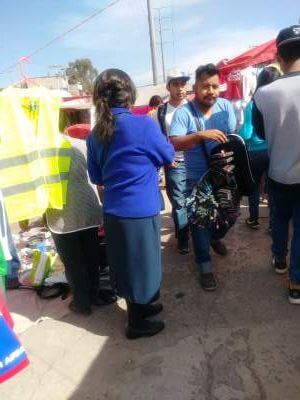 This
page
describes our tract ministry, including tract production (printing and folding). Our ministry is not that big yet, but we continue to grow. We have about 350 Spanish titles and 90 English titles and are adding translations into other languages. Please read this page and pray for this ministry.
1. WHO are exhorted to put on Christ
2. WHAT is implied in putting on Christ
3. Putting on Christ in our MINDS
4. Putting on Christ in our MEMORY
5. Putting on Christ in our CONSCIENCE
6. WHY we should put on Christ
7. WHEN we should put on Christ
8. Of the blessed EFFECTS, and happy CONSEQUENCES of thus putting on Christ