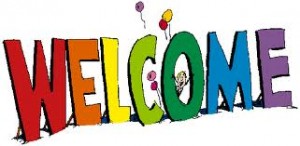 MySword Website
This page updated as of October 8, 2016
Welcome! MySword is a free MySword android phone app. This app will allow you to search the Bible, read commentaries, dictionaries, and books on your Android Smartphone. If you have questions or problems, please post a commentary on the page of the module which you have a problem, or on this page.
What do I expect from you?
The MySword software is free, and you should really donate something to them for their great work. As far as I go, to be truthful, I don't even own a cell phone myself (of any type). So why would I dedicate my time and effort to help people where I am not even in that community, i.e. I don't have a device with which to view MySword modules? I am serving the Lord. But I do expect some things from you, a MySword user, if you can.
First of all, you could send me an email or post a comment on some page on this website expressing your appreciation and thanks at least once every 6 months or so. If you are not downloading these works, don't worry about it. If you are taking advantage of these works, then definitely post something to let me know somebody is getting use out of my efforts here. What is frustrating is to do the work, and nobody even visits this website nor downloads these modules. I dedicate more time and effort based on mysword modules based on two things: 1) feedback, 2) donations. Feedback doesn't cost you anything, and if I am overwhelmed by a lot of good feedback, I will dedicate more time to this. As far as donations, consider donating $10 for every 50 books you download. That is about 20 cents per book. Common, even the poorest of people out there with a cell phone is spending money every month on their cell phone, so this is a very little amount for a book.
If God moves you to send a donation…
Use the Paypal form on the sidebar, or if you are okay with sending a check via regular mail to our home church (Orlando Bible Church in Orlando Florida), then visit our donation page and send us a donation mentioning it is for the David Cox family.